[as for this Hakone! "Forest of Hakone" where chapel, Mount Fuji, hot spring, accommodation of winning wedding ceremony] building prize gathers in this
Design full of warmth that it was made of stone and was given the temple flavor of tree that the appearance was fitted carefully one by one. Sunshine filtering through foliage comes in through front glass and light in temple reflects in front glass from the evening and directs "virgin road leading to forest of Hakone" in the daytime. Come to chapel of this building Prize receiving a prize raising moment, voice that entered anyone.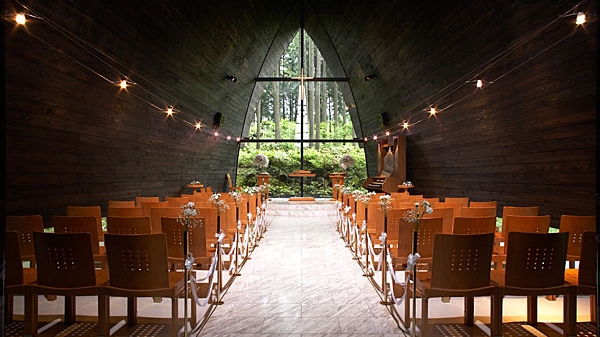 Of novel design made with stone and tree
It is reveal reta independence type chapel naturally
Stand-alone chapel "Moritaka original church which nestles in forest of Hakone watched in magnificent Mount Fuji of Hakone." "Unity feeling that two become one" that walked "a feeling of rise going in the sky" and separate ways is concept. Against a backdrop of charm of seasonal nature, we have romantic ceremony given warmth and flavor, quietness of tree and gentle light realized.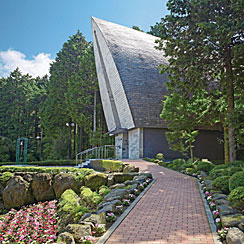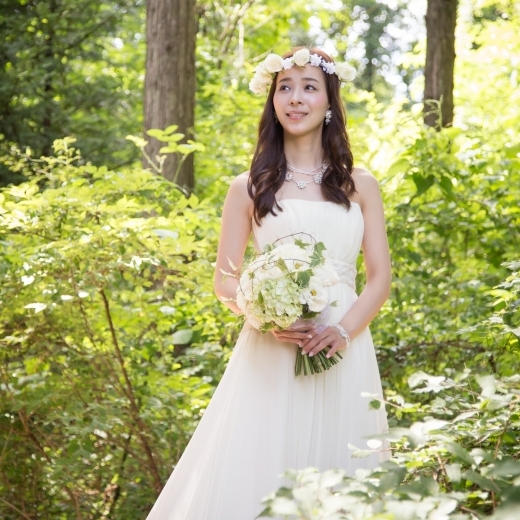 It is wrapped in forest of rich Hakone and grants
Oath ... which is blessed from Nature
Chapel which nestles inside among rich nature appointed in national park. We exchange oath in Nature which stillness and seasonal flowers healing heart color. Remember mysterious space where gentle sunshine filtering through foliage pours into to not only two but also family, guest; is impressive; is that is held a wedding ceremony, ...
Twilight W of one set-like limitation a day
Be lighted up by light of fantastic candle…
Twilight thyme of romantic atmospheres different again in the daytime. We promise love of two people to light of soft candle and deepen family tie by candle relay of guest more. It is ... in wedding that twilight thyme dakarakosono is special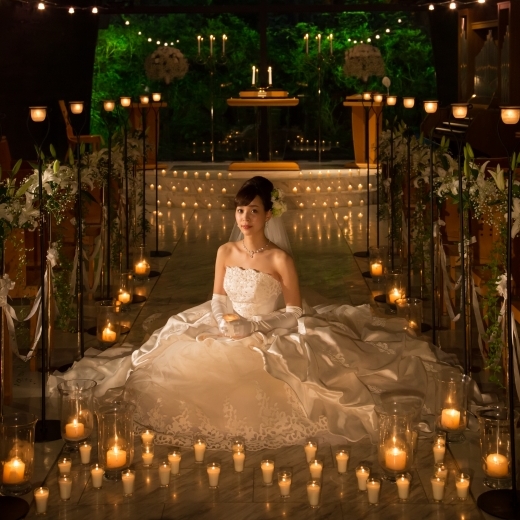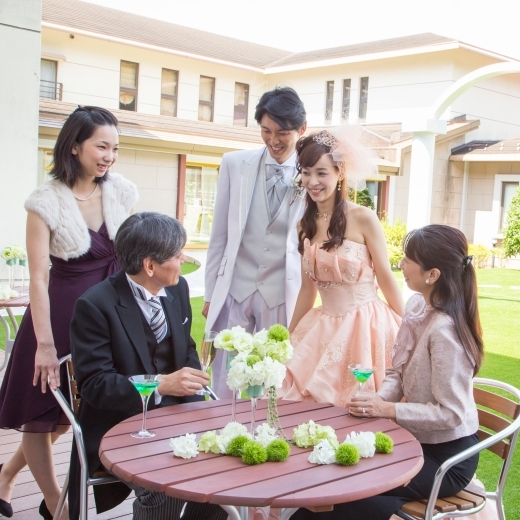 We tell feeling of thank you to family and guest
3 patterns prepare for selectable venue to the number of guests from room which is good to cozy party only in dinner party and relatives! We can spend a time with guest who is important for all venues in favorite form. You tell with feeling of everyday thanks as form of "hospitality W", and please enjoy at relaxation only in resort hotel and time of healing.
Sengokuhara hot spring which overlooks magnificent Fuji
Popular resort hotel
Resort hotel "hotel green plaza Hakone" adjacent to chapel. Resort hotel of healing that was wrapped up in rich nature as well as chapel, and was fully equipped with facilities such as hot spring or beauty treatment salon. There is in place rich naturally that hotel is located so that there is Yamaai of Hakone of 860m above sea level, and walked mountain path which is quieter than Hakone ropeway ubakoeki slowly for approximately five minutes. There is soon in very convenient place to tourist attractions such as "Gotemba premium outlet" and "Venetian Glass Museum Museum" "Pola Museum of Art" "prince museums of star".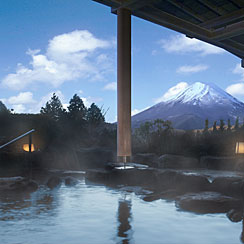 Ceremonial hall of the same style
Ceremonial hall of neighborhood
Auberge Au Mirador

Hakone-machi, Ashigarashimo-gun, Kanagawa foot of a lake 159-15

The Prince Hakone Lake Ashino

144, Motohakone, Hakone-machi, Ashigarashimo-gun, Kanagawa

hakokonyushukuzen -ZEN-

1245-96, Sengokuhara, Hakone-machi, Ashigarashimo-gun, Kanagawa